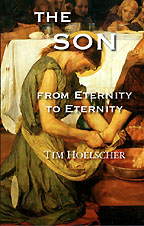 Aspects of Love
On Saturday March 10th, 2007, Pastor Orin Bidwell of Son Life Bible Church (Portland area) shared about six hours of Bible teaching at First Baptist Church. His topic was Aspects of Love in 1 John. He examined John's concern for the love of believers. He pointed out the larger issue which gave rise to 1 John, and how the believers had responded to this problem. John divided the group into three levels of maturity. Each group responded, and each response involved an aspect of love. Brother Bidwell has given us permission to post these Bible studies on line. We trust they are as helpful to you as to us. Due to the day's schedule, a couple of the studies are broken into two parts, the second part being the last few minutes of that session.


PLEASE NOTE: When you are listening to these audio files, keep in mind that you might hear the sound of children or of people asking questions during the teaching. The atmosphere at First Baptist Church is one which encourages families to be together (hence the sounds of children in recordings), and Tim also encourages people to ask questions if something is unclear to them. You will not find a strict, formal, religious ceremony atmosphere in these Bible teachings. Also note that due to technical difficulties, some earlier recordings might be more difficult to hear. We apologize for this; however, newer recordings should have much better sound quality.
| | | |
| --- | --- | --- |
| TITLE | CLICK TO DOWNLOAD TO YOUR COMPUTER | CLICK TO LISTEN TO STREAMING AUDIO |
| Aspects of Love #1 | Download | Listen |
| Aspects of Love #2 | Download | Listen |
| Aspects of Love #3 | Download | Listen |
| Aspects of Love #4 | Download | Listen |
| Aspects of Love #5 | Download | Listen |
| Aspects of Love #6 | Download | Listen |
| Aspects of Love #7 | Download | Listen |
OPTION #1 - DOWNLOAD AUDIO: If you have a slower dial up internet connection, then you might want to consider downloading the audio file to your computer first before listening to it. Be aware that downloading an audio file of a Bible Study might take 20 minutes or more if you have a slower internet connection. If you want to download the audio recording onto your computer to listen to later, then follow the following instructions: Put the onscreen mouse pointer over the "Download Audio" link, click your right mouse button, click on "Save Target As", and then proceed to save the audio file to your computer.
OPTION # 2 - LISTEN ONLINE: You can also listening to streaming audio (without having to download the whole file first) by using this option. This will allow you to start listening to the audio file right away. Once you click on the "Listen Online" link, allow your computer a minute or so to initialize the media player and begin playing the streaming audio. If this option does not work well (because the audio starts and stops frequently), then most likely that means that your internet connection is not fast enough to keep up with the streaming audio. In that case, you will probably need to consider Option #1, and first download the file completely to your computer before listening.
If you try to listen using Options #1 & #2 and neither one works, then you might need to download a media player capable of playing MP3 audio files. It is recommended that you first try to play the audio files, since many computers will already have some sort of media player installed. If for some reason your computer does not already have a media player, then see the notes below for installing one. In addition, in order to view outlines and notes, you will need to have Adobe Reader on your computer. Many computers will already have this loaded. Just click on the link to view notes or outlines and wait for a few minutes while they load (might take longer than a few minutes for a dial up internet users). If you need to download the Adobe Reader software to your computer, then see the link below.
| | | |
| --- | --- | --- |
| Both Windows PC and Mac users can download Windows Media Player. | For Mac users that want to use a Macintosh product, then iTunes is another possible choice. | To view study outlines and notes, you will need to have Adobe Reader. |
| | | |